What do you do if you want to know more about someone? You'll do a search on their name in your favorite search engine, right?
And your image about that person will be formed by the first search results you see. It's hard to change a first impression, so it better be a good one.
Well other people will also search for you online. In this post I'll tell you more on how you can manage the information that's public about you to a certain extent. But it's not only about your image or reputation. Like I described in yesterday's blog there are also privacy and security risks.
Know what information is online about you
You should regularly search for your own name in your favorite search engine. Even better, use different search engines, because they all give (slightly) different results. Combining them will give a bit more complete picture about the information that's online about you.
I was curious how many people do this. That's why I did another poll on Twitter.
Even if the majority of voters are probably active in information security or privacy, only 55% regularly searches for its own name. Note that only half of the people that do so, use different search engines.
Except for your name you could also search for your email addresses or user names you use online. But there's a lot more information about you on the internet that might not be discoverable via a simple name search in a search engine.
For instance you could look for the white pages site of your country to find your address and telephone number. Another example is the DOBsearch website where a lot of personal data of US citizens can be found.

Or another one: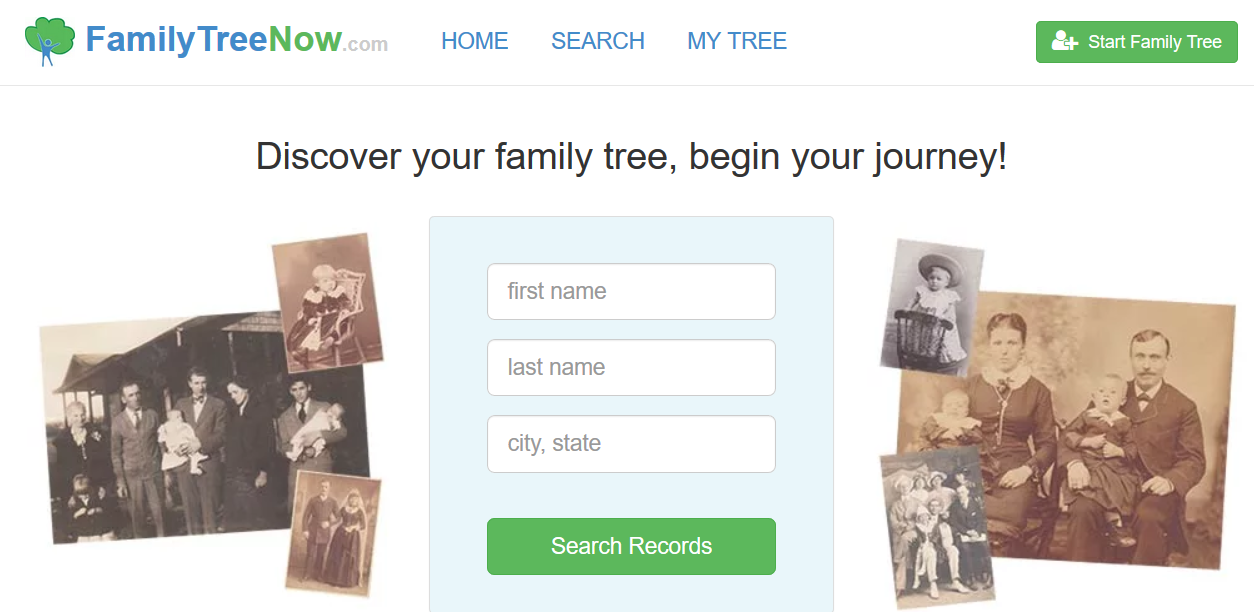 The below screenshot is from the osintframework.com website that lists freely available tools that can be used to retrieve particular personal information about people. As you can see I only expanded a few of the different types of tools.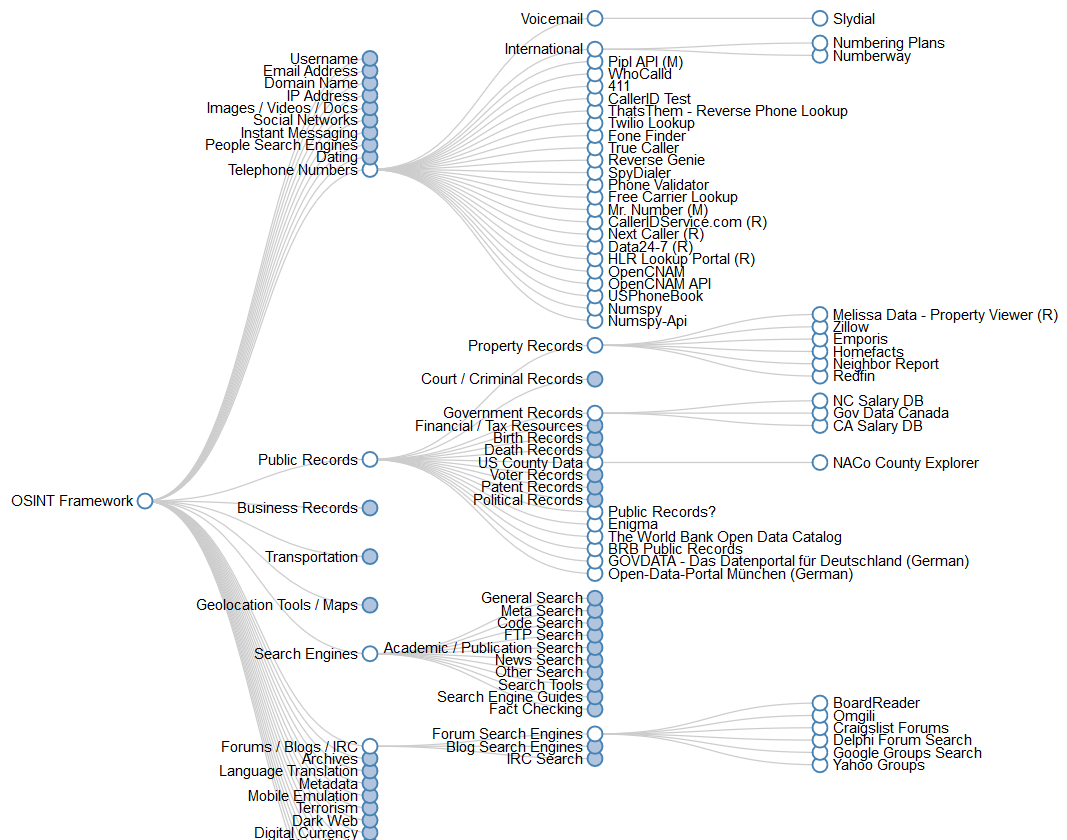 Or this site which groups a lot of useful Addons, tools, search engines and databases to search for publicly available information.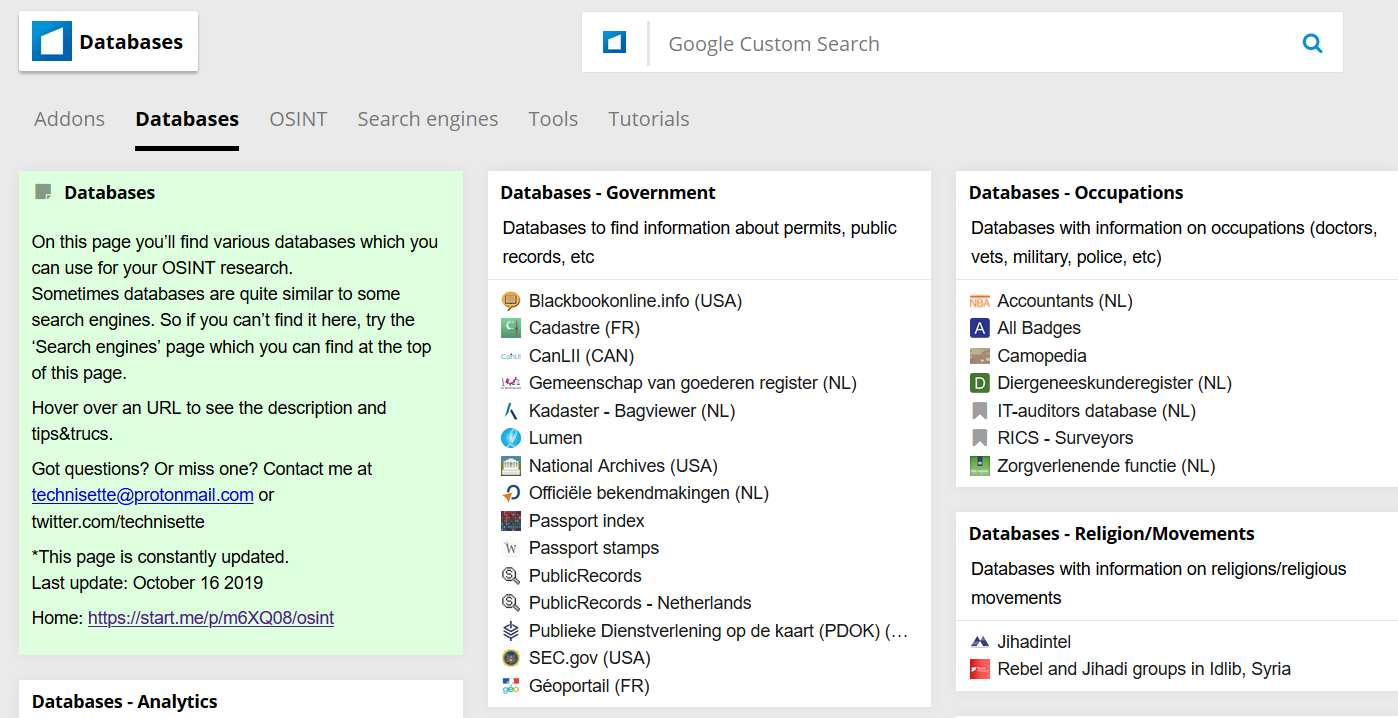 Play around with some of these tools to discover what information you can find about yourself. You might be surprised. Keep in mind, if you can find it, motivated people with bad intentions certainly can.
Get informed when information about you is published
In google you can set up email alerts. Create an alert for your own name. You can do so by just entering your name and click on the "Create alert" button.

Whenever google indexes content that contains your name you'll receive an email alert. In the options you can specify how often you want to receive the email alerts and on which email address.
Remove as much personal data as possible.
Now try to get the personal, maybe sensitive, data that you have found removed.
This website is very handy if you want to know how to delete an account. You can find even more info about deleting online accounts in this post.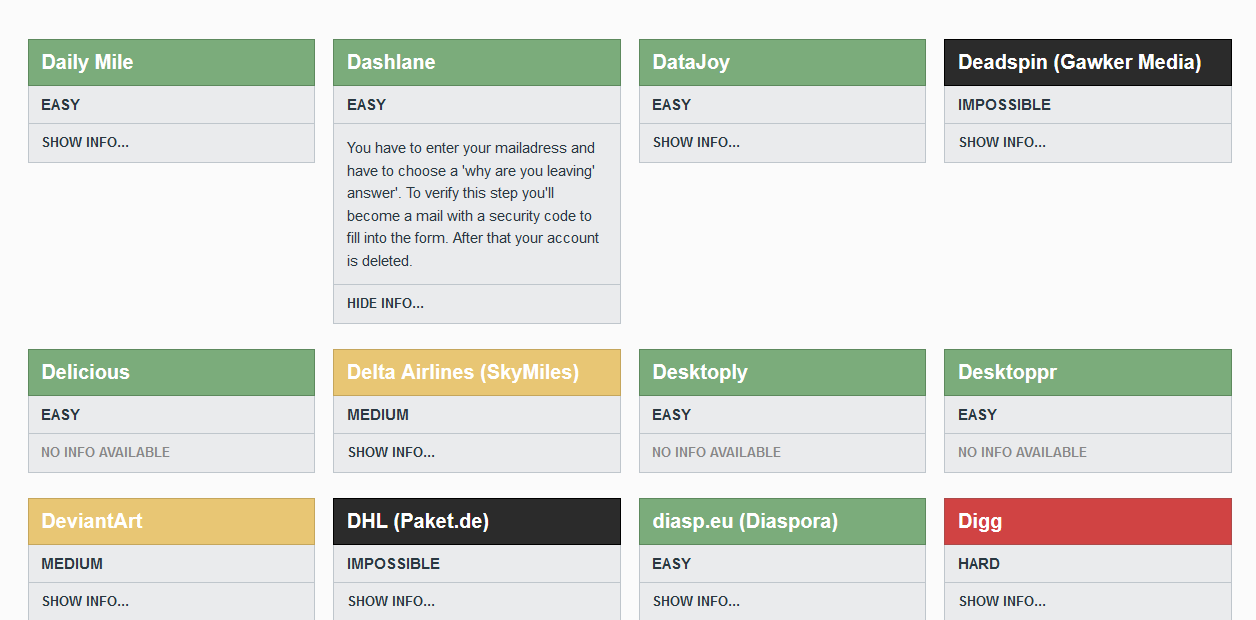 If that doesn't work or you need data removed from other websites request the website owner - who published the information - to delete it.
Here are a few ways to find contact info.
Look on the website for a "contact us" link or something similar.
This document document might be very helfpul. It contains contact information and a bit of info about the removal process for a lot of websites.
You could use a site called whois.com and search for the particular website there. You might find contact info in the "Registrant Contact" or "Administrative Contact" section of the result.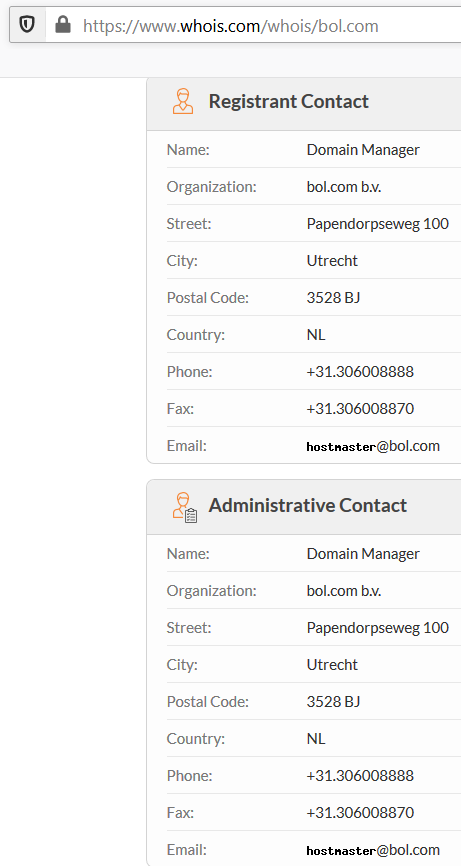 If you can't reach the website owner or they don't help you, look online for solutions. Other people probably have tried the same. Here you can find for instance how you can delete your birthday and opt out of DOBsearch.
If you still have no success you can request Google to remove your personal information. This is what they might remove and what not.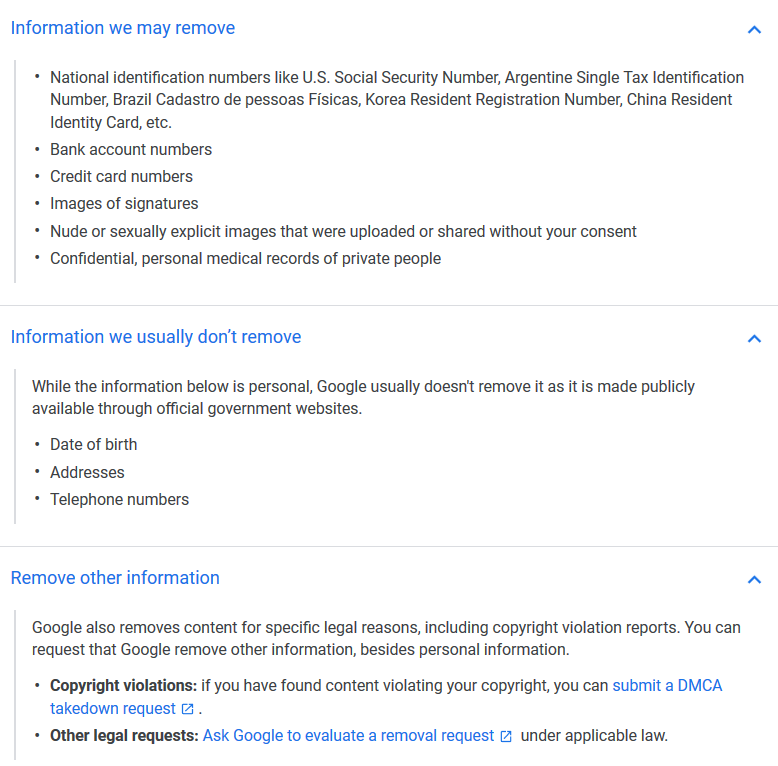 What if you don't get the data removed?
You'll have to accept that in a lot of cases you'll not get your personal data removed because neither the website owner nor Google can or want to remove the data. Like I said in the previous blog, the fact that a lot of our data is publicly retrievable means that we must be careful when we create passwords or answer security questions for account recovery purposes.
You can influence though what people see first when they search your name. There are ways to get the information that you want on the first search result pages. Watch this video to see how this works for Google.
Conclusion
Try to take control about what people find when they online search for you. Use the tips I gave to see what information is online about you. And if you don't like what you find, try to get as much as possible personal data removed.
That's all for today. Tomorrow I'll be back with more security tips. In the meantime stay safe online!